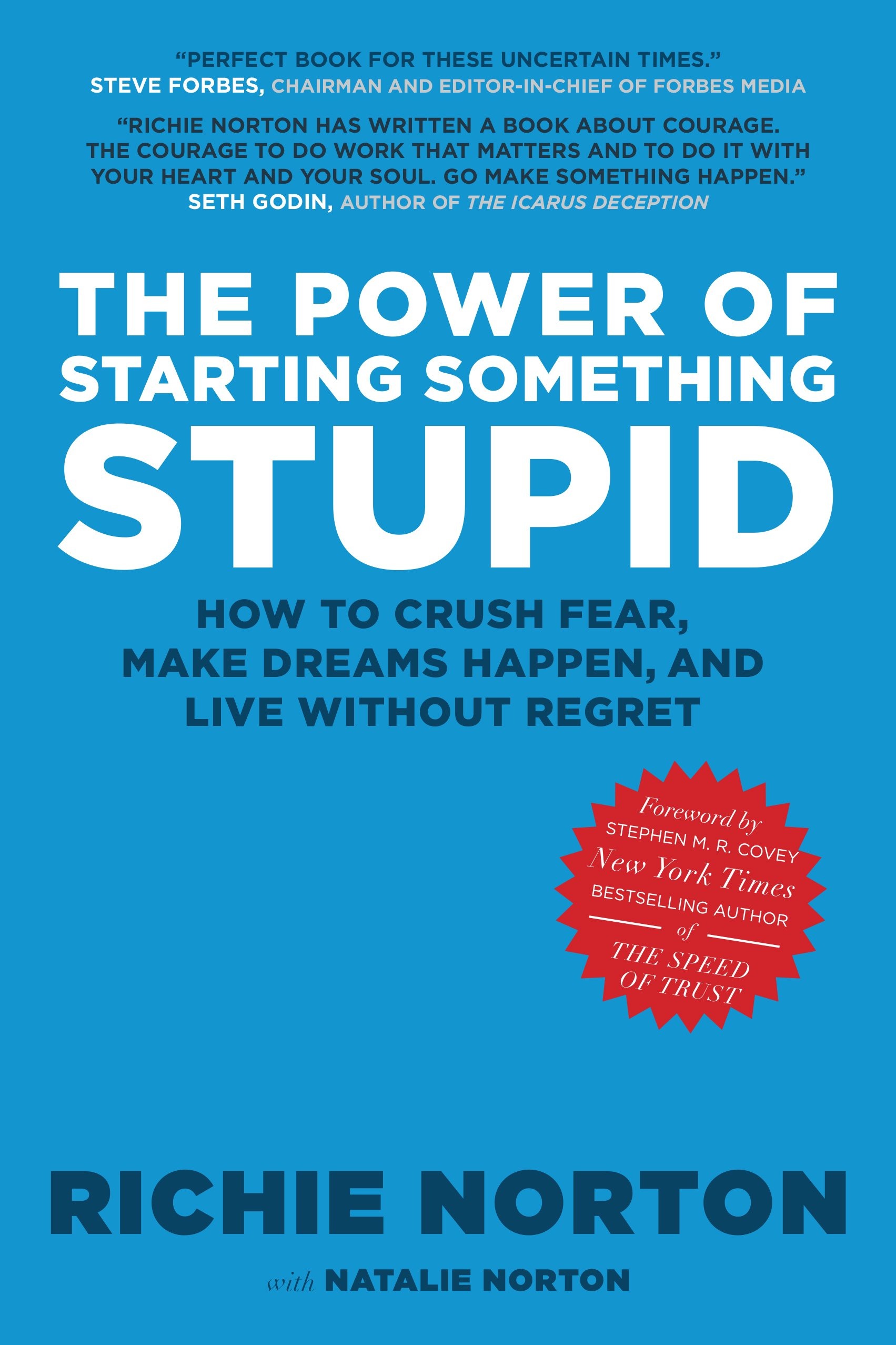 Title: The Power Of Starting Something Stupid
Author: Richie Norton
"If you really want to do something, no one can stop you. If you don't want to do something, no one can help you." - James A. Owen
Do you have some ideas and think that you must be crazy to think of something like that? Do you think your idea is just stupid and impossible? Well, Einstein once said: "If at first, the idea is not absurd, then there is no hope for it." Richie Norton, in this fabulously easy-to-read book, attempts to break some of the mental barriers that stop you from living your crazy dream!
So, what does this book teach you? Alternatively, on what things can you can look forward to getting insight and clear your misconceptions about?
One, as the sub-title suggests: how and why to crush your fears, to dream and make your dreams come true, and to make sure you don't regret not following them later.
Two, how to stop blaming and, rather, overcome lack of time, lack of money, lack of education, or pretty much anything else that you want to blame on lacking.
Three, differentiating and the need to differentiate future goals from present actions, and looking at the future as the accumulation of your actions that you do today.
Four, how to stop under-valuing your ideas, and discarding them off as 'stupid'.
Five, acknowledging flaws and vulnerabilities (in both yourself and your idea), as the first step to overcoming/rectifying them- so that you can successfully convert your 'stupid' idea into one that wins.
The Power of Starting Something Stupid is more about having the courage and confidence to acknowledge an idea inside you, to work on it, to build on it, and to make sure that your commitment lasts till the very end to see it emerge as a success. The book is highly conversational in tone, and it feels like Norton is giving out advice that is actionable. It is an easy flowing read, that may seem simple and apparent at the face of it, but contains many actionable insights that can make you think better about the ideas in your head.
The book emphasizes the need to have determination, avoid procrastination, and be steadfast on your idea. While it asks you to be confident, it also asks you to do away with unnecessary pride that would hinder the implementation of the idea. It asks you to think rationally and beat your fears to dust. Norton asks you to own your ideas and make sure they win, through planning, and execution. The anecdotes and the real-life accounting that you find all over the book makes it a very interesting and smooth narrative for the reader!
It is an interesting read that will lead you to your stupid ideas, and tell you how to lead them both to success!